Waipu Boat & Fishing Club news
---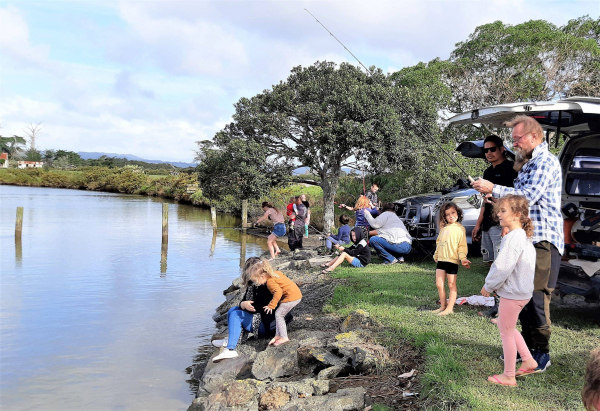 A great day for the kids at the Clubhouse on 22 May 2022.
A lot of fish were caught and prize winners were
Heaviest Sprat - Girl: Pippa Harding
Heaviest Sprat - Boy: Marcus Kingi
Heaviest Kahawai: Brodie Steel
Heaviest Other (Parore): Ashley Ward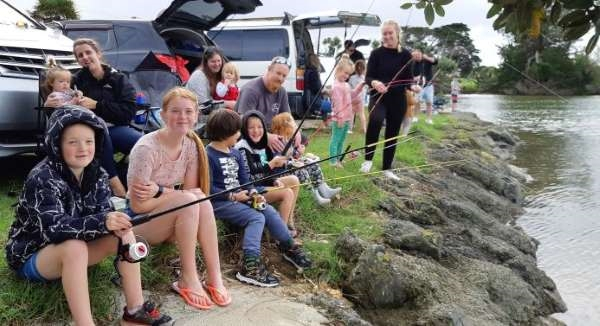 The four winners each received a rod and reel. They also went home with a gift bag containing fishing accessories, as did all the other children who participated.
Lots of happy little faces at the end of the day!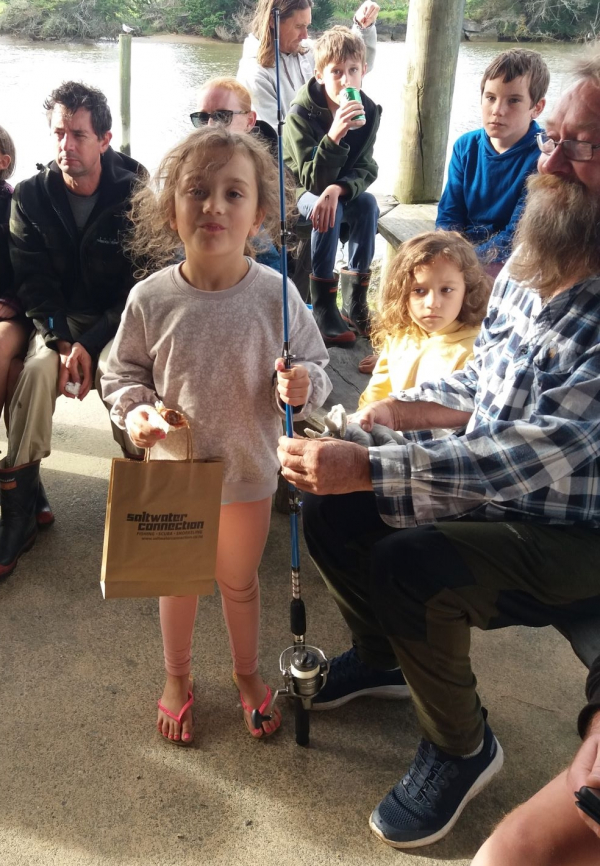 ---
We're proud to present our new club tshirts - a 2017 Labour Weekend Fishing Competition shirt (limited numbers available) and Waipu Boat and Fishing Club 'Pole dancing in Waipu' polos and long sleeve tshirts.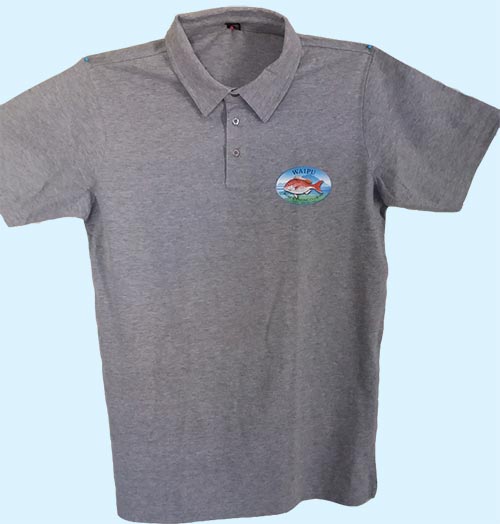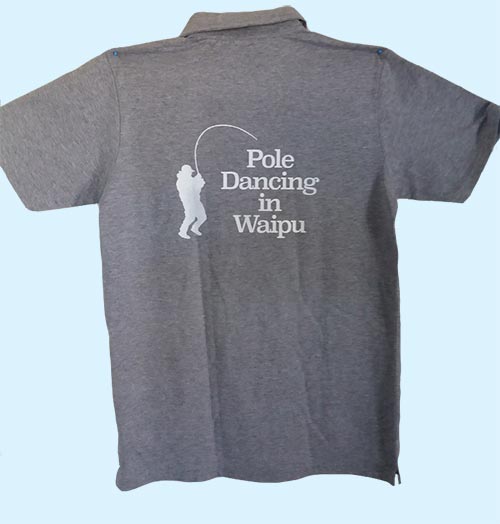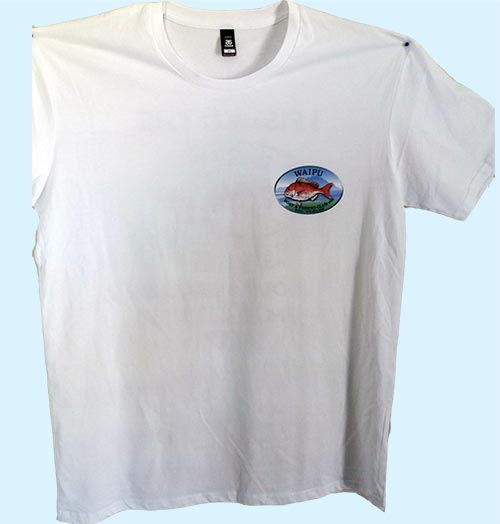 Pole dancing in Waipu polo shirts - black or grey - $35
Pole dancing in Waipu long sleeve tshirts - black or grey - $30
Labour Weekend tshirts - $25
Postage $5 if purchased outside of Waipu.

Shirts and new logo designed by Heads Up Clothing & Design in Mangawhai Heads.
---
---

Thousands of kiwi fishers dump their unwanted fish heads and fish frames and thousands of kiwis would love to eat fresh fish heads and frames.
FreeFishHeads.co.nz puts the two together. All you need to do is register and select that you have fish heads to give away.
It's about best use of our natural resources, ensuring there's enough to go around for everybody.
---